We opened our battery exchange store in Reno in August of 2016. We had a small stock of reconditioned batteries, that we sold for $25 each with an exchange. We had just a few battery processing machines which did about 7 batteries a day.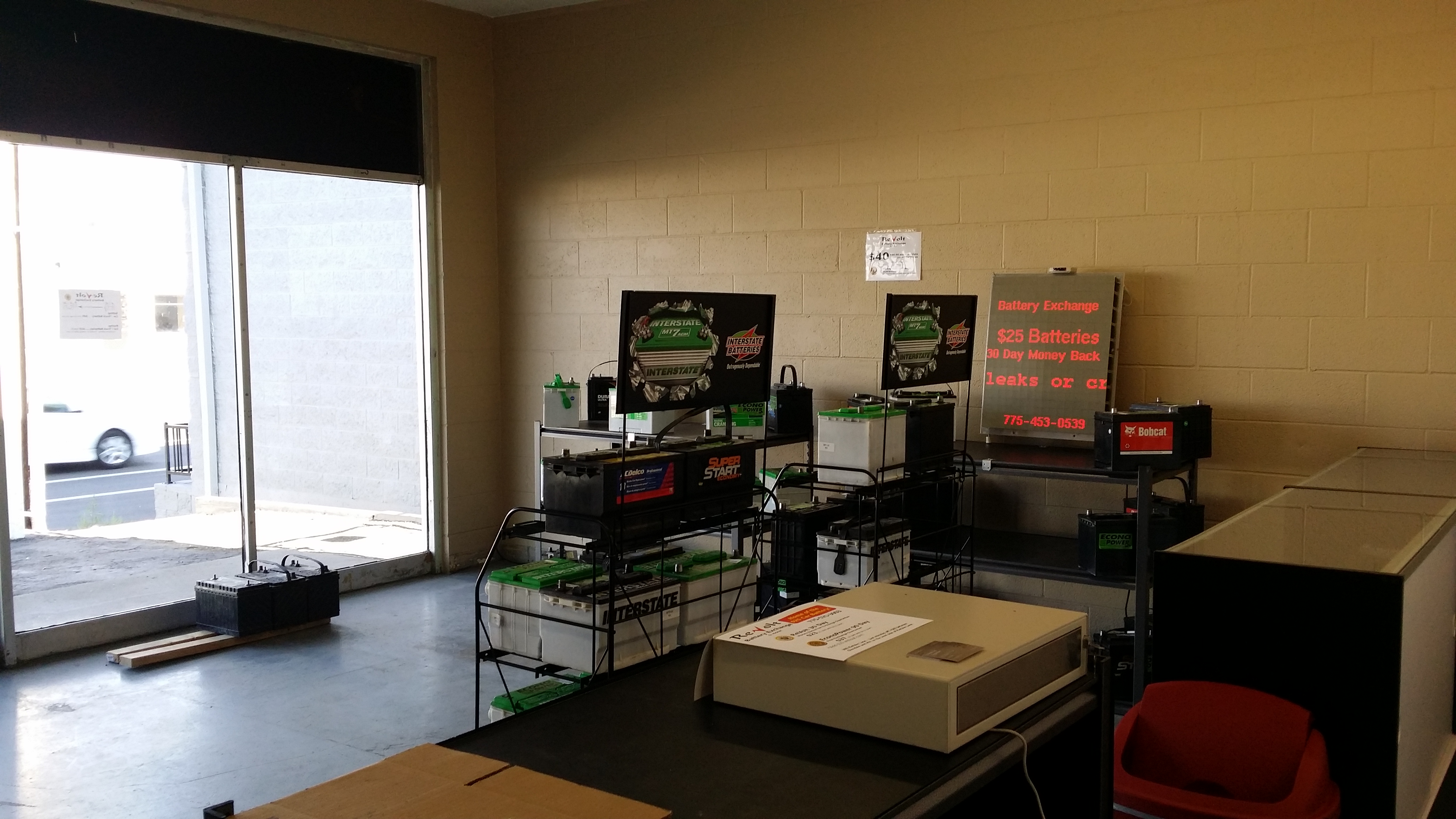 Now, in the 2nd week of March 2018,  we will be counting our 5,000th battery processed – over 85 tons! That means Reno is a little cleaner, and thousands of our customers have saved LOTS of money on car batteries!
In that time since August of 2016, we've invested heavily in our proprietary battery processing machines and software. We have greatly improved our productivity and efficiency. We stock hundreds of reconditioned batteries giving our customers many choices.
So we're celebrating! If you like coffee, we'll buy you a great cup of it!  Click this link. 🙂  Thanks to all of you who have helped to make this business a success!